New Car Checklist

Buying a new vehicle is an exciting time, as you get to find a high-performing and feature-rich machine for your travels around Annapolis, Highland Beach, and Hillsmere Shores.
You may be wondering how to go about buying such an automobile. That's where the team at BMW of Annapolis comes in. We'll help you out with this detailed new car checklist. Below, you'll have a step-by-step guide for getting a brand-new BMW. Then, you can always contact us when you're ready to start shopping.
New Vehicle Checklist
| | | |
| --- | --- | --- |
| Task | Completed | Comments |
| 1. Create a budget. | | |
| 2. Know your credit score. | | |
| 3. See what type of vehicle you want. | | |
| 4. Determine which features are important to you. | | |
| 5. Do a thorough inspection. | | |
| 6. Test drive a car or two. | | |
| 7. Get pre-approved for an auto loan. | | |
| 8. Start the buying or leasing process. | | |
| 9. Drive off in your new automobile. | | |
1. Create a Budget.
The first thing you'll need to do when looking for a new car is create a budget. This is so you can determine how much to spend on a vehicle every month.
Write up two lists on a piece of paper. One side will be what you earn every month while the other side is the total expenses. Subtract the expenditures from the income to get a surplus.
That extra bit of money gives you a good idea on what to spend for a BMW. Keep in mind, though, that you'll need to factor in auto insurance, maintenance, gas, and other vehicle costs into this amount.
2. Know Your Credit Score.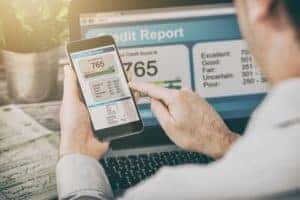 While some people pay for a car completely in cash, most take out a loan. One way to know what type of loan you'll get is to look at your credit score.
This 3-digit number ranges from 300 to 850 and summarizes your credit history. It's based on a number of different factors, including the types of credit you have and how much debt you may have.
By looking into your credit history, you can spot ways to improve it a bit, if needed. This can then affect the loan you'll get on a new automobile.
3. See What Type of Vehicle You Want.
After you've determined how much you can spend on a car, it's time to figure out which one you want.
First, you'll want to think about what you'll primarily be using the vehicle for—whether that's to go to work alone or drive your kids to school or activities.
If you have a good idea on what cars you like, you can do some research to narrow down the models. Reviews and comparisons are great for this, as they give you detailed information in one convenient spot.
You can then take your favorite models and put them together into a wish list for future test drives.
4. Determine Which Features Are Important to You.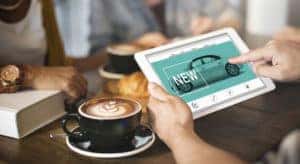 Once you've picked out the models that interest you, you'll need to think about the features you absolutely need to have inside your new car.
For example, you may live somewhere that gets really cold, where heated seats are a must-have. Otherwise, you may be able to do without them.
Reading through trim level guides can help narrow down your options even further. Think about the features you need that still fit within your budget and find the trim level that corresponds to your wishes.
5. Do a Thorough Inspection.
Take the car wish list that you've put together and stop by your local BMW dealership to see your favorite models up close.
You'll want to inspect each one inside and out, making sure the space is adequate and that everything looks good under the hood. You'll also want to make sure you're comfortable behind the wheel and that all the controls can be reached and simple to use.
Make sure the vehicles you're inspecting look and feel good to you. Then, you'll know which ones to test drive.
6. Test Drive a Car or Two.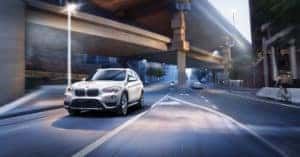 This is probably the most important step. By knowing what a car is like to drive, you'll be able to decide easily if it's right for you.
As you're on the road, listen for any wind or cabin noises (this is best done when the AC and radio are off).
Make sure the visibility is good and that you have a clear vision of the traffic ahead and behind you. You'll also want to check that the steering wheel is aligned properly and that the brakes are effective.
At the end of each test drive, make sure to ask the salesperson any questions that you may have. Jot down any possible notes, and feel free to test drive a couple models again that you may be torn between.
7. Get Pre-Approved for an Auto Loan.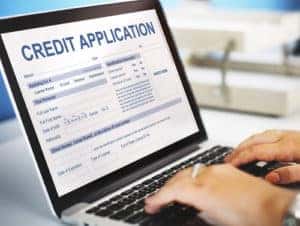 Once you've determined which BMW you'll be driving home, you'll want to get pre-approved for a car loan.
This can actually be done from home, ahead of going to the dealership's finance center. Many places have a secure finance application on their website. You can fill out the form in no time at all and submit it to the finance team. They'll then look it over and reach out to go over your options.
8. Start the Buying or Leasing Process.
Your options include whether you want to buy or lease a BMW. A finance expert will go over your budget and help you determine which path is better for you to take.
No matter which one you choose, the finance team will guide you every step of the way. This includes going over any finance or lease deals that may be available for your particular model and trim.
Plus, they'll reach out to local banks and lenders. By utilizing the strong relationships that the dealer has with these financial institutions, you can get a loan or lease plan with terms you're happy with.
9. Drive Off in Your New Automobile.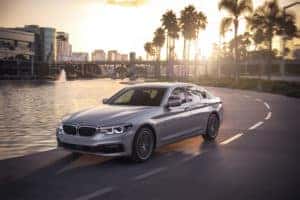 If you have any questions about your loan or lease agreement, the staff members will be happy to answer them.
Then, when everything looks good, you'll just provide a signature. You'll receive keys to a brand-new BMW and get to drive home in your new ride before you know it!
Shop for a New Car Today
If you're looking to get a new BMW in the Annapolis, Highland Beach, or Hillsmere Shores area, then don't wait. Contact BMW of Annapolis and find your dream vehicle today!