At BMW of Annapolis, we have a wide selection of automobiles that you can choose from to buy or lease. However, if you're wanting a specific luxury model short-term, then leasing may be the way to go.
If that's the case, then you'll want to take advantage of our BMW lease deals, where you can get a great new vehicle for less. We'll tell you about these specials as well as how you can lease a BMW near Annapolis, Highland Beach, or Hillsmere Shores today.
BMW Models to Lease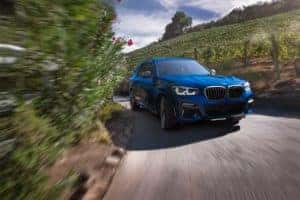 There are lots of impressive BMW vehicles that you can lease, such as the:
To see what other models are available, simply check out our various BMW lease deals. These showcase not only which vehicles we have, but how much money you could put down and pay per month.
If you want to learn more about a specific model, then read through our detailed car reviews and comparisons. Afterwards, stop by our dealership to take the car on a test drive. Once you get a feel for its performance and features, you'll know if it's the one you want to lease.
Benefits of Leasing
No matter which BMW appeals to you, you may only want to have it for a few years. If you like always having the latest technologies, then leasing might be a good option for you.
In fact, there are many benefits to leasing a BMW. It's a great way to get all the features you want while still keeping to your budget. So, if you absolutely must have heated seats, a moonroof, and a navigation system, then you could get all that by leasing a car.
Another advantage to leasing has to do with maintenance and repairs. When you lease a new car, you usually have it for about three years. It's during that time period that the vehicle may still be under warranty. As a result, you're usually covered for the duration of your lease term.
Plus, since you'll only have the vehicle for a few years, there's a good chance that no major repairs would be needed. As long as you keep up with the oil changes, tire rotations, and other maintenance, your car should perform well for the entire time you own it.
How to Lease a BMW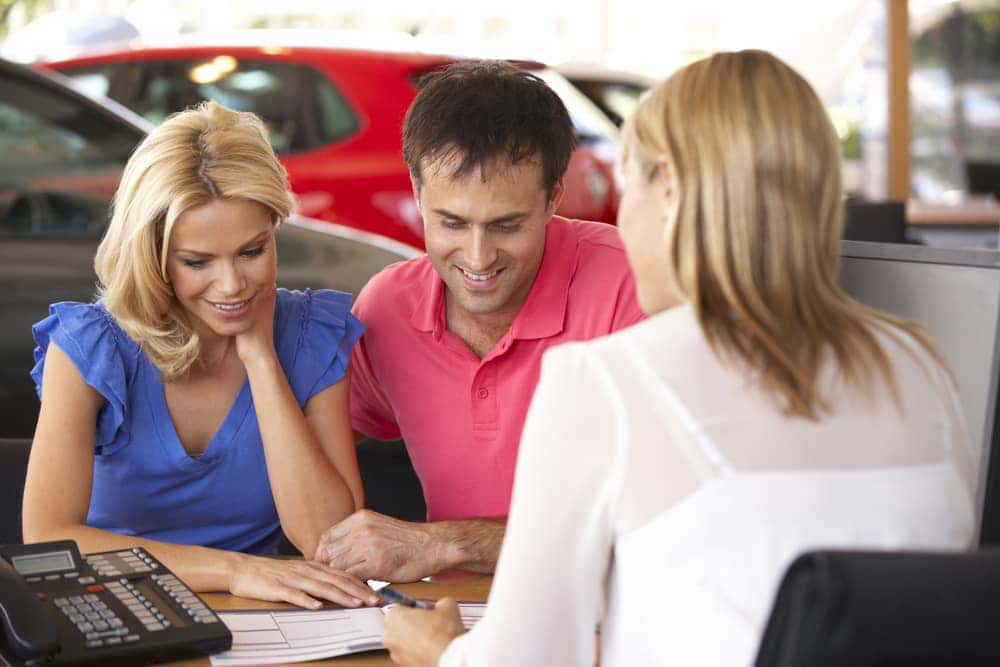 After you've decided on a particular BMW model, you'll want to start the leasing process as soon as possible.
Visit our finance center, where one of our experts will sit with you to go over the entire procedure. They'll let you know which lease deal is available for your vehicle, so you know how much you'll be paying per month.
We'll also let you know which mileage package is included in the lease deal. Plus, if you want to add on any vehicle maintenance plans, you're more than welcome to do so. These optional plans are a great way to stay covered for any possible wear and tear on the automobile. That way, you can rest easy, knowing you won't have to pay extra for any major repairs.
Once we have your lease agreement all written up, you'll just need to sign some paperwork. Then, we'll hand you the keys, and you'll get to enjoy a brand-new BMW for a few years. When the lease is up, simply bring the car back to the dealership and exchange it for a new one. It's that easy.
Check Out Our BMW Lease Deals Today
If you need more information about our BMW lease deals, contact the finance experts at BMW of Annapolis. When you're ready to pick out your new ride, stop by our dealership near Annapolis, Highland Beach, and Hillsmere Shores we will help you lease a BMW that is right for you! We hope we can set you up with a good deal when it comes to leasing one of our BMWs!
Don't wait. Lease a brand-new BMW today!
Finance and Lease Offers