Community Spotlight: Dry 85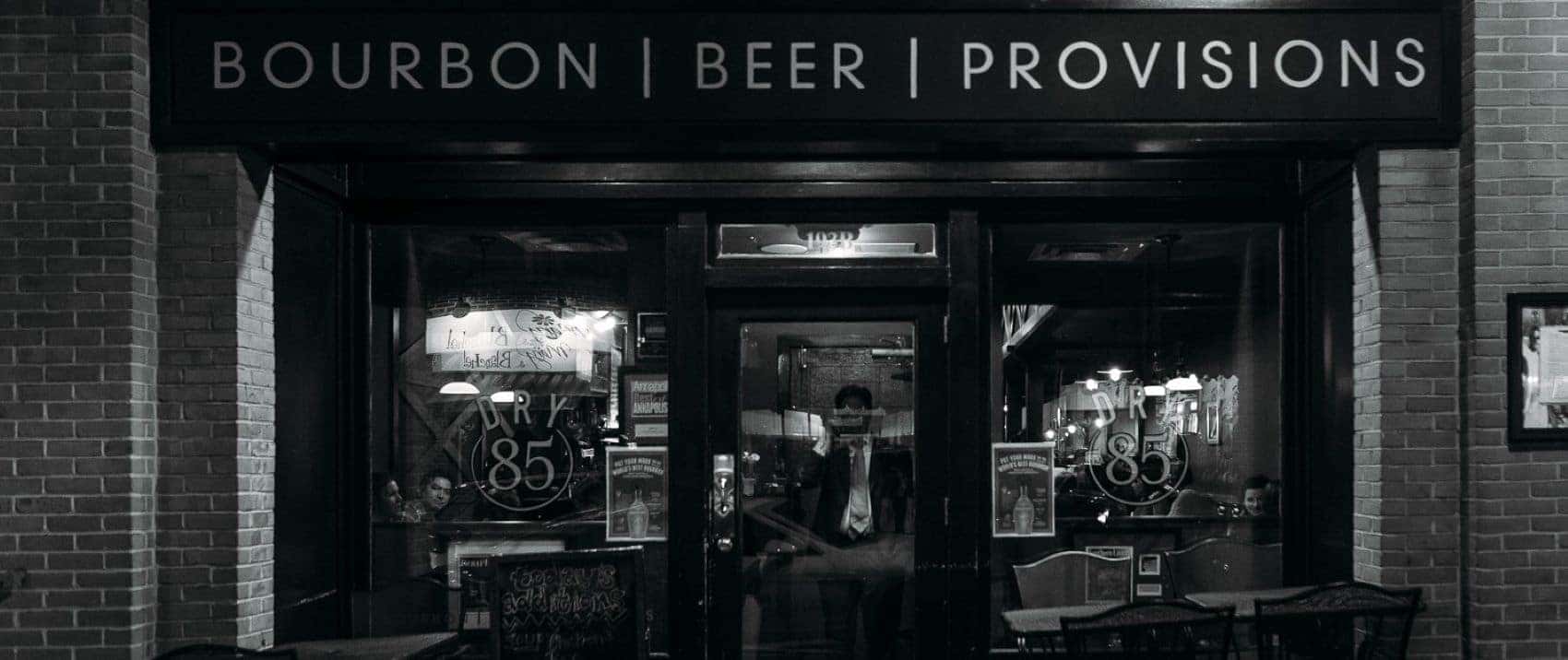 ---
Dry 85 is a bar and restaurant in Annapolis. This lofty speakeasy pays homage to the 85 days between the repeal of Prohibition in 1933 and the dissolution of the Sheppard Act in 1934. This act made alcohol once again legal in DC. During those 85 days, DC residents continued to frequent speakeasies. These illicit bar spaces ignored the Prohibition of liquor, if not outright flaunted their wares.
It's a classic dark wood bar and pub that lives by the slogan, "Drink well. Eat well. It shouldn't be a crime."
---
How Dry 85 Came to Be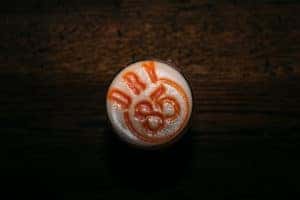 Dry 85 is from the same team behind another popular DC staple, the Red Red Wine Bar. Owners Brian and Lisa Bolter offer up a modern industrial look that still hearkens back to Prohibition speakeasies. This bohemian bar is a rough-hewn-looking space. When you visit Red Red Wine Bar, you'll find yourself in a back alley garage that's both quintessentially 21st century and an embrace of the outlaw spirit of the 1920s and 30s.
Prohibition was one of the most widely ignored laws in our nation's history. This bar gives patrons the experience of the kind of place you'd go to sneak a drink and eat some excellent comfort food under the nose of Prohibition agents.
---
Meet Brian and Lisa Bolter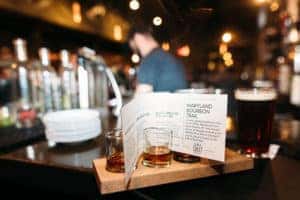 The couple behind Dry 85 are Brian and Lisa Bolter, former news journalists who decided to take a left turn in their careers and pursue culinary adventures. It's their ideas and worldly experience that makes Dry 85 what it is.
Brian began his career as a Washington, DC, news anchor until he decided he wanted a career change. Now he's the Beverage Director of Dry 85. He cultivated every sip of whiskey, spirit, or beer that you will try. That means all 100-plus whiskey varieties, all dozen-plus craft beers, and the wide range of artisanal spirits were all brought in by Brian. He brings two decades of journalism experience and education to what he does. He operates on a philosophy of demystifying craft beer and spirits because education improves appreciation.
Lisa also started her journalism and PR career before deciding she was interested in a career change to the restaurant industry. She's responsible for the kitchen and menu, and she seeks to combine gourmet techniques with down-home food that sticks to the ribs. Looking to turn the idea of burgers and fries, wings, and chops on their ear with scratch-made sauces and dressings, Lisa customized the menu to allow every spice and flavor to shine.
The Dry 85 Menu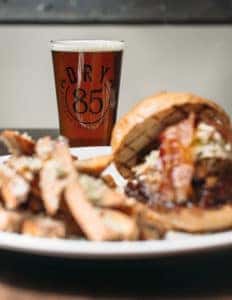 The menu here offers a wide range of familiar food and drinks with unique twists. Cocktails, beer, and spirits include:
12 craft beers on tap at all times, with flights of 3, 5-oz. pours available.
A selection of craft brews, hard seltzers, and ciders in bottles and cans.
Special daily punch.
Artisanal cocktails that change seasonally from mules to key lime sours and more.
Classic prohibition cocktails like the Old Fashioned and Manhattan.
A selection of wines on tap.
Whiskey flights, Scotch and craft bourbon selections from all over the world.
Check out this modern, Prohibition-inspired restaurant in the heart of downtown Annapolis! Follow Dry 85 on Facebook and Instagram today.
---