Yoga in Annapolis MD

There are a number of different reasons why people start practicing yoga. It could be to work on their flexibility, relieve some stress, or improve their overall health.
However, as you continue to be involved in this practice, you may partake in self-reflection, self-compassion, and self-awareness.
If you want to achieve a heightened sense of self, then we suggest taking a yoga class near you in Annapolis, MD. Keep reading to discover some of the top yoga studios in the area.
Annapolis Power Yoga: Demonstrating the Power the Yoga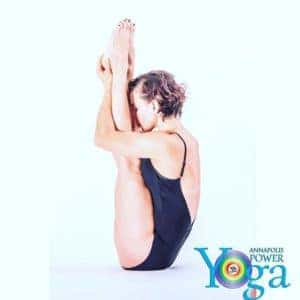 Annapolis Power Yoga was founded by Philip and Emily Vendemmia in 2007. In each of their four locations, they strive to provide "experienced and versatile yoga instruction."
This is done through 13 local teachers, along with countless visiting ones. Plus, the owners themselves come from impressive yoga backgrounds. Emily is a 6-time Mid-Atlantic Regional Yoga Champion, while Philip is a certified Registered Yoga Teacher with Yoga Alliance.
Here, you'll get to experience all forms of yoga through their various classes, which include:
Buti: This slightly heated, women's only class fuses yoga, tribal dance, and plyometrics. It's designed to guide participants through movement and wellness that'll ultimately transform their lives from the inside-out.
Vinyasa Beats: This class takes place in a dimly lit heated room. You'll move through smart and safe yoga sequences that are carefully choreographed to the latest beats.
XY HIIT: It's designed for all levels in a slightly heated room. The high-intensity interval training (HIIT) also incorporates yoga and plyometrics. Overall, it'll help burn maximum fat while building lean muscle mass.
Learn more on the Annapolis Power Yoga Instagram page.
Prana Studio: Classes for All Experience Levels
At Prana Studio, you'll get to experience the benefits of yoga like never before. That's because in addition to classes, they have events and workshops that you can take full advantage of.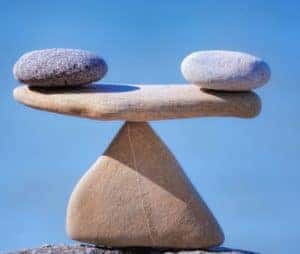 This includes learning yoga poses from renowned instructors. They even have monthly challenges that you can complete to win prizes, like taking four consecutive classes per week for four consecutive weeks.
With their regular schedule, you can take classes like:
Hot Core Power Hour Express: It takes place in a heated room of over 90°. You'll work on a variety of poses in 60 minutes, with particular attention on your core.
Hot Vinyasa: A hot session where you build toward peak poses and work on those deeper postures.
Yin Yoga: This class generally targets the connective tissues of the hips, pelvis, and lower spine. Ultimately, it'll emphasize internal heat while you're lengthening and contracting your muscles.
Check out Prana Studio on Facebook for more info on classes and special events.
Achieve Full Ananda, or Bliss, in Annapolis MD
Aside from becoming the healthiest version of yourself, yoga is for you to be fully present. To have a complete connection with yourself. To feel whole.
If you're wanting to experience this enlightenment for yourself, then stop by either yoga studio near Annapolis, MD, for a class today.
Namaste.