Celebrate Good Food & Good Times at Palate Pleasers

Rehearsal dinners, birthday parties, and corporate luncheons—while they all seem vastly different, they have one thing in common: good food. Where to find such fare in the Annapolis area, though? When it comes time to host a special occasion, you can turn to the experts at Palate Pleasers.
This company has been around for about four decades, serving people up and down Maryland's Eastern Shore. We'll cover their services in this community spotlight. Keep reading to learn more!
About This Catering Company
Palate Pleasers opened in 1981 to serve high-quality food for upscale parties, fancy wedding receptions, and more.
This family-owned-and-operated business works to put together menus that'll make every customer happy. Not only that, but they operate in a professional and friendly setting.
If you ever have questions, don't hesitate to ask! Owner Sally Kaiser, General Manager Eric Daniels, and Executive Chef Amy Daniels are all about creating what you want, so you'll have everything you need for your next special event.
What's on the Catering Menu?
It's here that you'll find a wide range of food. Plus, many of their menus can be customized for dietary or other needs.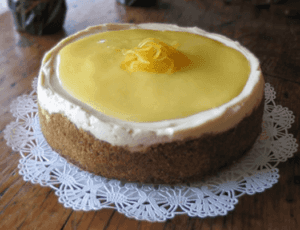 Here's just a small sampling of what you could find on your next catering menu:
Tart Michelle: mini tarts with goat cheese, cherry tomato, and mint
Summer Salad: mixed greens topped with roasted almonds, fresh raspberries, and crumbled goat cheese with a raspberry vinaigrette
Seafood options: citrus Salmon, Rockfish Cakes, Shrimp Scampi, and more
What's nice is that you can mix and match many of the entrees, salads, and sides together for personalized meals. They even have tons of ideas for appetizer stations, such as an Antipasto table or one for Cheese & Fruit.
Furthermore, Palate Pleasers has an in-house bakery. Therefore, you can get just about any type of dessert you want, including a cake with the filling and icing you'd want to satisfy your guests.
Enjoy Some "Gourmet To Go"
The food here is typically for private affairs. However, you may want to try their cooking for lunch or dinner in your home.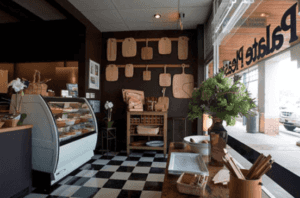 If so, be sure to stop by the shop for some "Gourmet to Go." This carry-out service allows you to pick up a single item, some appetizers, or full meals for a small gathering or a quiet evening at your house.
They have lots of cheeses, cold/hot apps, soups, and salads to choose from. They have a nice sandwich selection that includes:
Ham Biscuit: with butter
Smoked Turkey: on orange bread with cranberry chutney
Smoked Salmon: on wild rice bread with dill sauce
You can browse through their entrees and sides, mixing and matching as you'd like. Don't forget to pick up something sweet, too. From their brownies and fresh fruit tarts to their pies and cupcakes, you're sure to find the perfect ending to an already delicious meal!
Get Some Tasty Fare for Your Next Event
Whether you have a big event coming up or just want a nice meal with your family, the staff at Palate Pleasers can help.
To get started, give them a call or stop by their store in Annapolis, MD, today!