Learn the Art of Pilates in Annapolis MD
Pilates is a body and mind conditioning program that was created by Joseph Pilates. The technique focuses on breathing and strengthening the core and can be done on an apparatus or mat. Through a series of exercises, you'll improve your balance, flexibility, and strength. This form of exercise can be challenging, but it can also be rehabilitative. If it's something that you'd like to try, then keep reading to discover where to learn Pilates in Annapolis, MD.
Chesapeake Pilates Center: Offering Healing Through Movement
At Chesapeake Pilates Center, you'll master the art of Pilates to help get a mind/body connection. Whether you prefer group classes or private training, you'll get the instruction you need to improve your posture and overall strength. Classes are done in a renovated studio that almost feels like you're in a spa rather than a gym. As a result, you'll feel nice and comfortable during each workout. Plus, the instructors are highly trained and stay current through continuing education. Therefore, you'll receive quality instruction to help achieve your fitness goals. Learn more on the Chesapeake Pilates Center Facebook page.
Evolutions: More Than Your Standard Health Club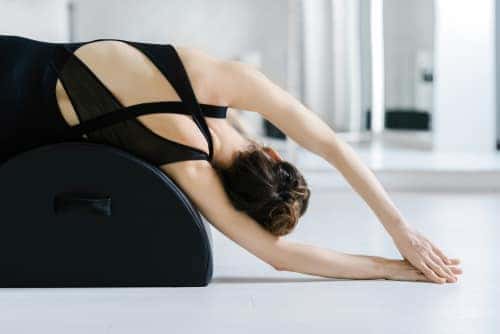 At Evolutions, you'll find individuals who have dedicated their careers to helping people become healthy and stay that way. Even if you're never done Pilates before, you're welcomed here. That's because they have a non-intimidating environment and follow core values of mindfulness, wholeness, and kindness. By nurturing the holistic self, you'll have a pleasurable experience and feel better overall in no time. There are several Pilates classes that you can take, such as Beginner Mat Focus and Intermediate/Advanced Mat. Plus, Semi-Private and Private Pilates Sessions are available, for a more intimate setting. Check out Evolutions on Facebook for more info on all their services.
Excel Pilates: Working to Empower the Body & Mind
If you're interested in traditional Pilates with smaller group sessions, then you may like Excel Pilates. This locally owned and operated Pilates studio follows the traditional, classical method of this type of exercise. No matter your age or fitness level, you can excel in this studio. The instructors are fully certified and have completed a minimum of 700 hours of active training in every apparatus and mat work. Therefore, you'll get the proper instruction you need to get in great shape. For more information, take a look at the Excel Pilates Facebook page.
Sign Up for a Pilates Class in Annapolis MD Today
If you've been thinking about learning Pilates in Annapolis, MD, the best time to start is now. Contact any of these Pilates studios, and enroll in a class today!