Find New York-Italian Cuisine in Annapolis MD


Are you a fan of Italian food? Love the big, thin-crust slices of pizza found only in places like New York? Then, you're sure to love Squisito Pizza & Pasta.
This restaurant has many locations, with a good amount being in or near Annapolis, Maryland. To learn all about this business, keep reading through our community spotlight. Then, make plans to dine in or take out today!
Like on Facebook | Follow on Instagram
What Is Squisito?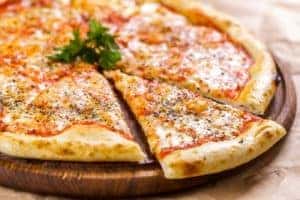 Squisito is Italian for "exquisite," and that can apply to several aspects of this restaurant.
Everything on the menu is made from high-quality ingredients using authentic Italian recipes. It's all made fresh to order inside a clean environment. Plus, the staff members are friendly and know the place's offerings inside and out. If you have any questions, they'd be more than happy to help!
Gennaro DiMeo founded the restaurant in 1998. Since then, it's grown to over 10 locations in Maryland and Virginia. They've even opened new spots in D.C. and Tennessee—helping to share the love of Italian food with as many people as possible.
What Makes Them Stand Out?
When you step inside Squisito Pizza & Pasta, you're transported to a New York pizza shop. Red and White checkered tablecloths adorn every table and you'll receive generous portions of pizza, pasta, and anything else on the menu.
What else makes this place stand out from others? It's their commitment to the community. They love giving back in the form of donations, fundraisers, team sponsorships, and more. This dedication to others doesn't go unnoticed.
In fact, Squisito has earned many accolades in the past. They've received the Best Pizza award from both Best of Western County and The Capital Readers' Choice. They've also been ranked as one of the Top 100 Movers & Shakers in the Fast-Casual circuit—something not many restaurants can claim for themselves.
What's Good to Eat Here?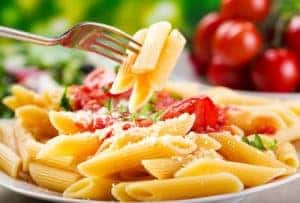 Of course, many of those honors have come from the food itself. If you want to taste some award-winning food, we suggest trying one of their signature dishes…
Penne Alla Vodka: penne pasta, mushrooms, peas, ham, creamy rose sauce, and parmesan cheese.
Eggplant Parmigiana: fried eggplant, Squisito tomato sauce, mozzarella, basil, and capellini pasta.
Fettucine Bolognese: fettuccine in creamy rose meat ragu sauce.
You can't forget about the New York Style Pizza, either. It's round with a thin crust, baked in a brick oven at 600 degrees. It comes out perfect every time and can be enjoyed in 13 different flavors.
Our personal favorite is named for the restaurant itself. The Squisito is topped with pepperoni, mushrooms, sausage, onions, green peppers, mozzarella, and a Squisito pizza sauce. Get it for your loved ones or enjoy it all by yourself—we won't judge.
Order Some Authentic Italian Food Today
Squisito Pizza & Pasta is open seven days a week for dining in or carrying out. To place an order on some delicious Italian food, stop in or give them a call today!