Annapolis Ice Cream Company: Serving Fresh, Quality Ice Cream

For great-tasting ice cream made right in America's Sailing Capital, there's Annapolis Ice Cream Company.
This place has been around for a long time, putting smiles on residents' and visitors' faces. See how they do it in this community spotlight. Then, stop by for some yummy dessert!
The History Behind this Ice Cream Shop
Walter and Nancy Giera opened the Annapolis Ice Cream Company in May 2004 to share their passion for ice cream.
It was after years of researching and testing that they felt ready to let the public enjoy their homemade, super-premium gourmet ice creams.
It's made fresh right in their store nearly every day. Plus, they only use the finest ingredients, including 17% butterfat. The result is a quality product that delivers a smooth and satisfying flavor with each bite.
Sweet Treats to Buy
If you have a special event coming up, you can purchase one of their ice cream cakes to mark the occasion. They're made of solid ice cream and are perfect for a summer birthday or other type of party throughout the year.
Otherwise, you're welcome to stop in and get some ice cream. Indulge in a cone or cup, or buy some to take home. With pint, quart, and half-gallon sizes, you can enjoy their product for days on end.
Flavors to Indulge In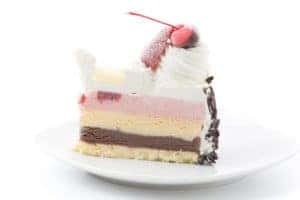 You can stop by any day of the week and find a new flavor. That's because they have 36 types that rotate daily. Just check out a small part of their selection!
Cookie Dough
Brownie Batter
Cinnamon
Peanut Butter Oreo®
Key Lime
Pistachio
There are so many other great options to try. Take a look at the flavor screen in the store, try a couple samples, then purchase your favorite.
Cool Down with Some Ice Cream in Annapolis MD
Annapolis Ice Cream Company has been voted "Best of Annapolis" by its customers for 11 consecutive years. With that kind of praise, you can bet that it's the real deal.
Learn more on the Annapolis Ice Cream Company Facebook page, then come see for yourself why people love it so much!