Community Spotlight: A Giant's Preschool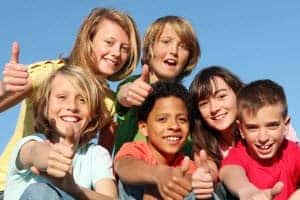 Community Spotlight: A Giants Preschool
Is your little one ready to embark on an enriching early educational journey? Have you been hunting around the Annapolis area for a childcare center and preschool, where your young kids can learn and have fun at the same time? A Giants Preschool may just be the place.
We've named A Giants Preschool as our Community Spotlight because it's more important now than ever for kids to have a safe place to go to interact with other children and learn new skills while you're working in the office or at home.
Check out their Facebook page to learn more. Then, give them a call and enroll your child today!
Why Choose a Giants Preschool?
A Giants Preschool is a state-licensed Family Childcare Preschool Program. They're a home-based school and childcare center run by Tomika Robertson—known as Ms. Meka to the kids. She opens up her home to students with the goal of providing a safe and fun learning environment that stimulates creativity among children as they learn, laugh, and play.
They have a 3:1 children-to-adult ratio, ensuring that your child is always closely supervised by a well-trained and certified childcare provider. They also have 10+ years of experience with both nursing- and formula-fed infants, as well as children ages two to four years old.
If you need extended care, they offer second shift/extended hours programs in the morning and afternoon.
Programs at A Giants Preschool
You'll be able to enroll your little one in a variety of programs, based on their age and your needs as a parent. Their programs include:
Infant care
Toddler care
Preschool
Before & After School Care
Evening Care
Kids who enroll in their preschool program will learn social skills development, math skills, science exploration, self-help skills—including potty training—and language development. They even introduce American Sign Language and Spanish language lessons to children who would like to learn.
Their before and after school care can also include bus pick-up and drop-off for certain schools. Plus, they offer nutritious breakfasts before school and snacks after school.
Schedule a Visit at A Giants Preschool
Does A Giants Preschool sound like the school you've been looking for? Schedule a visit with Ms. Meka today and get your little one enrolled for an enriching preschool experience!