What Is BMW xDrive?

The BMW lineup consists of cars with dynamic performances, so you can really enjoy your drives around Annapolis, Highland Beach, and Hillsmere Shores. During inclement weather, you want that extra bit of protection to help you stay on course—and that's where the BMW xDrive system comes in. Not only does it help prevent wheel slip from occurring, but it can also improve handling on dry roads.
We'll tell you all about this feature below. Then, you can contact BMW of Annapolis to see how it works in our various models.
Explaining BMW xDrive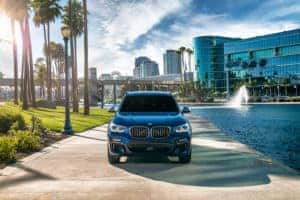 BMW xDrive is the all-wheel drive (AWD) system found in most vehicles from this manufacturer. However, it's a bit more advanced than a standard AWD system.
This one is permanent, meaning it's always working to give you maximum grip on the road. Not only will it help keep you safe in harsher weather conditions, but it can also provide a smooth, sporty performance in general.
The technology in this system is efficient in the way that its power is used to effectively guide you on the road. So, no matter what type of street you're traveling on—be it winding, steep, or slippery—xDrive can help maintain the vehicle's agility while still helping you stay on track.
How Does BMW xDrive Work?
Under normal driving conditions, the BMW xDrive will distribute power between the front and rear axles at a 40:60 ratio. When road conditions change, the system will send power to the wheel that has the most possible traction. It can do this the moment it detects wheel slip, so you don't lose control on the road.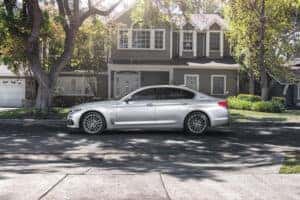 Dynamic Stability Control is used to help regulate xDrive. It uses sensors to monitor road conditions and then provides brake force as soon as it detects that wheel slip is likely to occur.
Furthermore, if oversteering is detected, the system can send more power to the front axle. If understeering is detected, then drive power to the front axle can be reduced. By doing these actions, it can help ensure that your car's stability goes back to normal again quickly. It's done so seamlessly that you and your passengers wouldn't even notice it.
Vehicles That Offer xDrive
Most BMW models either come standard with xDrive or offer it in a higher trim level. Some of the cars that you'll find with this AWD system include:
BMW 5 Series
BMW 6 Series
BMW X1
BMW X3
BMW X4
Whether you opt for a sedan or an SUV, you'll get the traction you need to safely navigate your way through any town on any type of road.
Learn More About BMW xDrive Today
If you're interested in learning more about how xDrive works, then contact the team at BMW of Annapolis. We'll go over this system more in detail, so you can get a better sense of how it'll assist in protecting you on the streets of Annapolis, Highland Beach, and Hillsmere Shores.
We'll also put you behind the wheel of a BMW that offers this AWD system, so you can get firsthand knowledge of the way it operates.
Don't wait. Contact us to experience the BMW xDrive system today!