Sweet Treats That Can't Be Beat in Annapolis MD

It's no secret that most people love sweets. They reduce stress and elevate our mood, among other things.
When you're craving something sugary, only the best will do. That's why you'll want to read through our guide to see where you can get sweets in Annapolis, MD. Be warned, though, as reading this post might cause a sugar rush!
Annapolis Cake & Candy Supply: Where You Can Become a Candy-Making Expert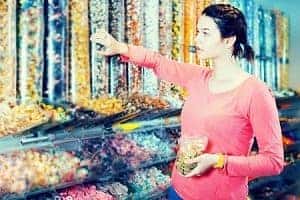 Annapolis Cake & Candy Supply has been providing quality cake and candy products for over 30 years. Here, you'll find everything you need to create unique treats.
For example, if you're making cupcakes, you'll need items like baking cups, flavored fillings, and icing. For cookies, there are colored sugars, jimmies, and cookie cutters. Baking a cake? Get yourself some cake flour, cake pans, and fondant.
Still, you'll get much more than just some baking and decorating materials. When you stop by, you'll get to talk to the owners and other customers. You can exchange ideas and even make a friend or two who share your interests.
For more information, check out Annapolis Cake & Candy Supply on Facebook.
Sweet Hearts Patisserie: Using High-Quality French Ingredients
At Sweet Hearts Patisserie, they believe that it's better to have a small bite of something yummy than a large portion of something average. Plus, since they agree that a little dessert every day is acceptable, they want to make it the best part of your day.
Everything is made from scratch using quality ingredients, such as fresh cream, French chocolate, and seasonal local produce. Also, you can tell from the very first bite that it's made with love.
You'll find Petit Fours in flavors like Almond Apricot and Bourbon Pecan. There are also Cake Pop flavors, such as Chocolate Fudge and Birthday Cake. However, you really should try one of their French Macarons. From Hazelnut Praline to Lavender Honey, every kind is so tasty that you'll be coming back for more.
Check out more baked goods on the Sweet Hearts Patisserie Facebook page.
Uncle Bob's Fudge Kitchen: Serving Fresh & Flavorful Chocolates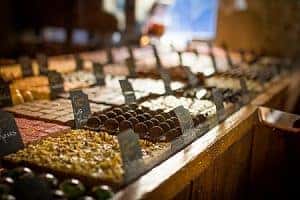 Uncle Bob's Fudge Kitchen prides itself on making everything in-house. In fact, they're the only candy store in Downtown Historic Annapolis that makes 100% of their products right in the store.
Whether you're a local or visitor, the owners are dedicated to serving the needs of every customer who walks through the door. If you need sweets for a wedding, birthday party, or other special occasion, they can help with that.
However, if you just want some dessert for yourself, they can provide that, as well. They have all kinds of cookies and fudge. Plus, they also have Cashew Turtles and Monster Apples to indulge in.
Learn more on the Uncle Bob's Fudge Kitchen Facebook page.
There's Always Room for Dessert
With these yummy sweet shops in Annapolis, MD, you may want to have your dessert before dinner. (We can't say we blame you.)
Are you ready to satisfy your sugar cravings? Then, get some sweets in Annapolis, MD, today!