Transmission Repair near Me
The transmission is what delivers the right amount of power to your wheels to drive at a given speed. If there are any issues with this component, you may lose fuel economy or may not be able to drive your BMW at all.
Therefore, it's crucial to get transmission repair near you as soon as necessary. Keep reading to learn when this type of service is needed near Annapolis, Highland Beach, or Hillsmere Shores. Then, contact BMW of Annapolis to schedule an appointment.
---
How to Check Transmission Fluid Most Common Transmission Problems Transmission Flush vs Change
---
Signs You Need Transmission Repair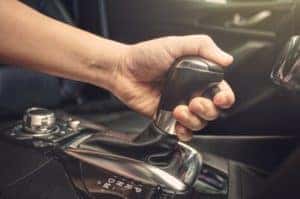 There's no definitive answer as to when a transmission repair or replacement is needed. However, your car can tell you when something is amiss. Keep an eye out for any of these warning signs:
Grinding or shaking between gears: You may hear a grinding sound when switching gears in a manual transmission. Otherwise, you could experience shaking with an automatic transmission. If that happens, the clutch may be worn.
Problem with shifting gears: If there are any issues when shifting gears, then it likely means the transmission itself is damaged. Look out for any hesitation when putting your BMW into gear or falling out of gear when driving.
Unusual noises: Whining, buzzing, or clunking are all examples of odd noises that may indicate a problem with the transmission. Also, if your BMW is especially noisy when in neutral, you should get it checked out right away.
Burning smell: If the transmission is failing, you might smell burnt transmission fluid. You could also smell this odor when the gears overheat from excessive friction.
Changing the Transmission Fluid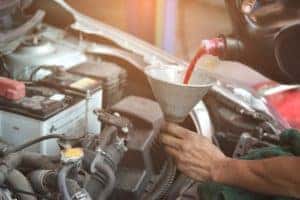 The transmission should only be replaced if it's beyond repair. However, the fluid should be changed regularly to keep everything running like normal.
It's recommended to get a transmission fluid change every 50,000 miles. However, you'll want to refer to your owner's manual for the exact mileage interval.
Furthermore, every model uses a specific type of transmission fluid, which is based on several factors, such as the running temperature of the engine. Again, you'll want to refer to your owner's manual for the correct type. Plus, you want to avoid mixing different types of fluid since it could possibly harm the transmission.
Schedule BMW Transmission Repair near You Today
Whether you need a transmission fluid change, a repair, or a full replacement, you can trust the experts at BMW of Annapolis to do the job right. Since they have years of experience, they can properly diagnose and remedy any issues with the transmission in your BMW.
So, don't wait! Schedule transmission repair near you in Annapolis, Highland Beach, or Hillsmere Shores today!