How Long Does a Car Battery Last?

---
If you're wondering, "how long does a car battery last?"—you're not alone. That's why BMW of Annapolis has put together this guide. While the average car battery lasts approximately three to five years, this can vary, depending on your model and how you drive.
Let us answer all your questions, so you can get back to driving around Annapolis, Arnold, and Severna Park, MD, with ease.
---
​
Average Car Battery Life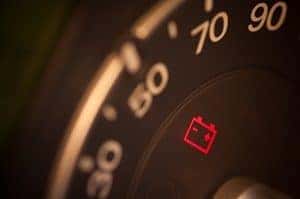 In general, the average lifespan of a car battery clocks in around three years—though, this varies depending on several factors.
Older models might have a battery that wears out sooner than newer-model-year cars. Additionally, if you find yourself driving more frequently in hotter climates, or if your engine tends to overheat, you might find that your battery needs to be replaced sooner. The vibration of the vehicle and engine will have a similar effect.
Driving mostly in short bursts for small distances or leaving your vehicle parked for long stretches of time can also have a negative effect on your battery's overall health. Though, you can stay ahead of the curve by getting your battery health checked at your regular maintenance visit.
---
How to Replace a Car Battery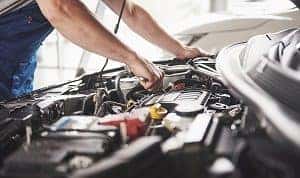 Since you now have an idea of how often to replace a car battery, the next question is, how do you replace a car battery? As this is such a crucial step, it's often smart to have professionals help with this stage of the process.
When you're ready to replace your battery, you'll want to make an appointment with a qualified team of service technicians. It's important to make sure that you get the right battery for your model, since installing the wrong battery can have some serious side effects.
Luckily, most service centers will be able to easily identify, supply, and install the battery that goes with your vehicle.
---
Is It Time to Replace My Battery?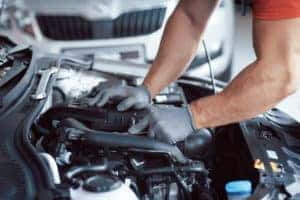 Most people tend to forget about their battery until the moment they go to start their vehicle and find the battery is dead. There are a few things you can look out for to warn you that it might be time to replace your car battery before it completely dies on you.
One major sign is the need for frequent jumps. If you find that you've needed to jump-start your vehicle a few times recently, it could be an indicator that your battery is struggling to hold a charge.
You might see the battery warning light appear on your dashboard or your engine might be taking longer to start up. Older vehicles sometimes even have dimmer headlights when the battery is getting too weak.
Unfortunately, though, dying batteries don't always leave obvious signs for you to identify. That's why it's important to get your battery health checked often.
---
Have More Questions About Your Car Battery?
Your battery is a vital part of your car and its ability to perform. So, BMW of Annapolis is here to help you take care of it. Our experts can answer all your questions and provide the services you need to keep your car running smoothly along those Annapolis, Arnold, and Severna Park, Maryland, roads.
Contact our service department to learn more about your car battery and schedule your vehicle maintenance today!
---