BMW 3 Series Buyer's Guide
Any high-achiever knows the importance of keeping up appearances. So, why let a clunky or outdated automobile cramp your style? Instead, opt for the head-turning architecture of the BMW 3 Series. Within this legendary vehicle, you'll be equipped with the ultimate in technology, performance, and comfort.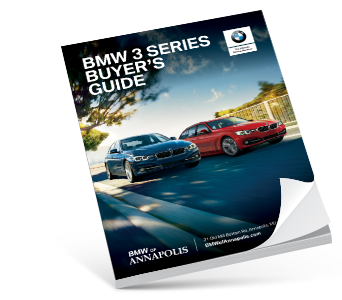 And to help you learn more about every innovative gadget contained in this car, we're here with our BMW 3 Series Buyer's Guide eBook. With the details of this guide, you'll understand more about what makes this automobile so special and if it's the right choice for you and your family.
Throughout this FREE handbook, you'll discover more information about the key specifications of this sedan, including:
Performance and Handling
Technology and Innovation
Safety and Protection
Comfort and Luxury
On top of that, this eBook comes packed with convenient coupons that'll help you save some cash when it's time for you to purchase a new vehicle.
So, don't hesitate! Download this BMW 3 Series Buyer's Guide eBook right away and start learning more about this high-tech road companion. All you have to do to begin is click the link and read through this comprehensive guide.
---