BMW X1 Specs

When it comes to the hunt for a luxury SUV, you have plenty of choices. However, one of the most popular models on the market is the BMW X1, as it offers a stylish, efficient, and powerful ride. In Annapolis, Highland Beach, or Hillsmere Shores, you'll be able to enjoy everything this vehicle has to offer as you cruise the city streets for your date night.
At BMW of Annapolis, we want to walk you through the basics of the vehicle at which you've been looking. In an effort to boil it down to the details you want, we've drawn up a handy guide for our customers. Once you're ready to take a test drive, our team of professionals is here to help in any way we can.
Engine Specs and Gas Mileage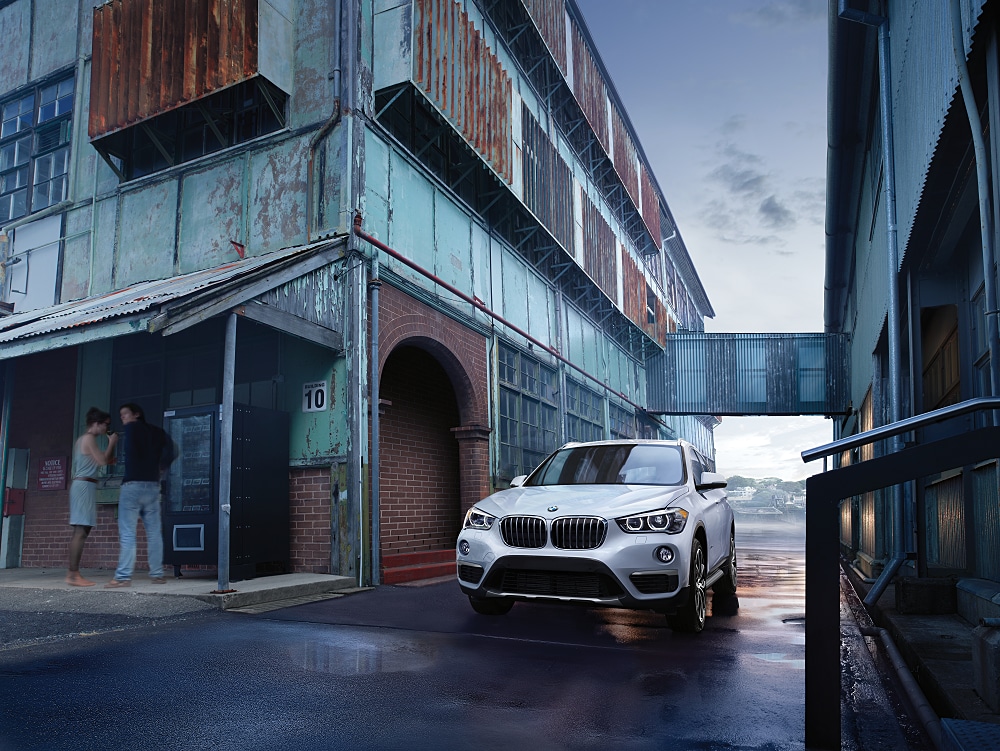 With the 2018 BMW X1, big things come in small packages. This vehicle comes standardly equipped with a 2.0L TwinPower Turbo 4-cylinder engine that offers an impressive 228 horsepower. So, whether you're in a hurry to get to brunch with your besties or if you're trying to get your vacation started early, power and speed aren't going to be the problems.
Speaking of getting your vacation off the ground, when you're driving, you don't really want to stop a lot, especially in places that aren't familiar. During any treks through the city, you can expect to get an EPA-estimated 23 MPG, while the highway will net you about 32 MPG. With a fuel tank capable of holding 16.1 gallons, your next road trip may be stop-free.
Safety Specs
Safety is a primary concern when we consider purchasing a brand-new vehicle, and the X1 is as safe as can be. First, it comes equipped with an impact sensor that will break the connection with the fuel pump, unlock all the doors, and switch on the hazard lights as well as any internal lighting in the event of a collision, thus making every effort to protect the driver and passengers.
As an additional means of safety during a car accident, the X1 is also equipped with dual stage front airbags and knee airbags meant to protect the driver and passenger. There are also sensors in the seats that can prevent an airbag from deploying when it isn't necessary.
Cargo Specs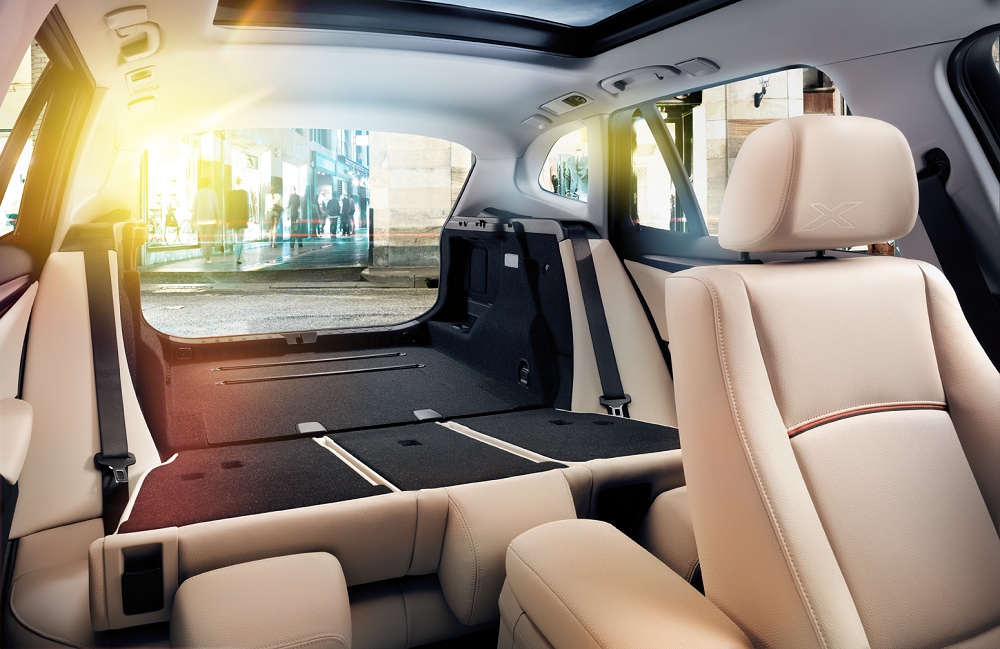 Throw that weathered old leather duffel bag behind the backseat beside your tackle box and fishing rod and you're off for the weekend without much bother when it comes to what your X1 can carry. With 27.1 cubic feet behind the second row and 58.7 cubic feet behind the driver and passenger seat, there's plenty of space to accommodate your luggage for a weekend away or to transport your amp and electric guitar.
In addition to the space, you'll be thrilled with the convenience of the advanced cargo system in the rear of the vehicle. With a system of nets and hooks, you'll find that you have the versatility to secure your groceries, organize the necessities you keep inside your car, and easily locate your emergency roadside kit.
Get Behind the Wheel
In your X1, you'll not only cruise the streets of Annapolis, Highland Beach, and Hillsmere Shores in style, but you'll also be doing it efficiently and safely. Whether you're carrying your family or if this vehicle is simply ensuring safety during inclement weather, we know your drive will be an experience you'll enjoy. At BMW of Annapolis, we have dozens of models on our lot, so come get behind the wheel of your brand-new X1 today.