Food That's Good for the Soul in Annapolis MD

Annapolis has tons of great restaurants with varying cuisines. Because there are so many eateries to choose from, you may need a recommendation for a weeknight or weekend outing.
One place we recommend putting toward the top of your list is Soul, a hidden gem in the state capital. In this community spotlight, we'll give you a brief look into the restaurant, including our suggestions for things to eat and drink. Then, you'll want to stop by for brunch, lunch, or dinner as soon as possible.
Like on Facebook | Follow on Instagram
---
The Restaurant's Philosophy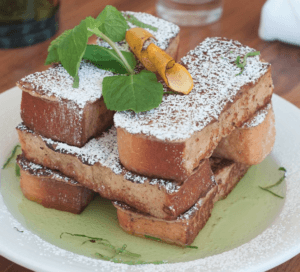 At Soul, they believe that a good meal is about the people as much as it is about the food. That's why they encourage patrons to share their meals as they would at home. This can be done at the bar, in the dining room, or out on the garden patio when the weather is nice.
The menu itself consists of all kinds of dishes, including Southern classics and modern fare. Chef Dave works with local farmers, growers, and bakers to give you the best of Maryland and the Mid-Atlantic.
Plus, the flavors have been influenced by a number of different regions. In addition to Annapolis, you'll find meals inspired by restaurants in:
New Orleans
The Carolinas
The Delta
---
What's Good to Eat?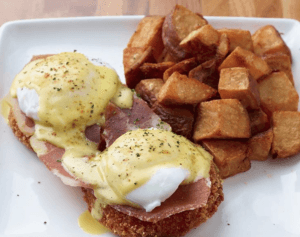 So, now that you know where the ideas for dishes come from, you may be wondering what to eat here. While the menus can vary based on the season, below is a sample of what you could order.
Brunch
Chicken & Waffle: Andouille sausage, fried tenders, and sawmill gravy on top of a buttermilk waffle.
Eggs Benny: Poached eggs, country ham, hollandaise, and fried green tomatoes.
Johnny Cakes: Corn cakes topped with bacon-maple butter.
Lunch/Dinner
Maryland Crab Melt: Toasted brioche, crab salad, fontina, arugula, and red onion.
Memphis Baby Back Ribs: Cooked with a house dry rub and Cheerwine BBQ.
Pear & Chevre Flatbread: Topped with candied ginger, caramelized onion, and fontina.
---
Soul Mixes with Your Meals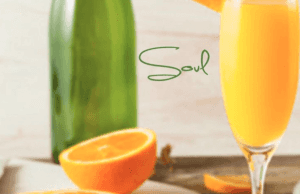 What really makes the meal, though, is a good drink. Soul is known for their innovative cocktails that blend old and new recipes. There are lots of great options, but here are some of our favorites!
Life's a Peach: Bourbon, passion fruit, and iced tea.
Louisiane: Rye whiskey, sweet vermouth, and an absinthe wash.
Nola Punch: Rum, orange, cranberry, and pineapple.
Scarlett O'Hara: Vodka, house-made strawberry syrup, mint, and lemonade.
If you're not sure what to get, just ask. The staff here is incredibly friendly and they know their stuff. They'll be able to recommend the right drink that'll pair perfectly with your food.
---
Stop by This Annapolis Restaurant Today
Rather than taking reservations, Soul works on a first-come, first-serve basis. We recommend planning the day accordingly, but definitely add this restaurant to your must-visit list.
Don't wait. Gather your friends and family and visit this Annapolis, MD, establishment today!