2018 BMW X5 Review
Your family deserves the best. Whether you're on the route to your favorite ski resort or dropping your kids off at summer camp, there's nothing more important than ensuring that everyone remains protected on the road. And when you're looking for the ultimate in luxury, safety and performance, search no further than the 2018 BMW X5.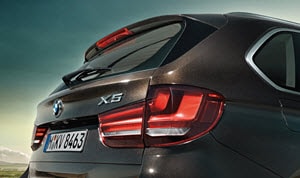 Let's dive into all the details of this impressive crossover by checking out this 2018 BMW X5 Review created by BMW of Annapolis. Before long, you'll be coursing down the roads of Annapolis, Highland Beach, and Hillsmere Shores behind the wheel of this adventure expert.
2018 BMW X5 Specs
Once seated in the throne of the 2018 BMW X5, you'll be armed with the graceful power of a true sports-enthusiast. That's because this SUV comes packed with an intuitive 8-speed transmission with Sport and Manual shift modes that allow you to harness the force of the motor any way you please.
And to keep you soaring along curves of the highway, the BMW X5 seizes every opportunity with the standard 3.0L turbo engine that churns up 300 horsepower and 300 lb-ft of torque.
Upping the ante even more, you have the option of transforming your car into a green machine with the Driving Dynamics Control and ECO PRO mode. That way, you'll always know that you're operating an environmentally-minded automobile.
BMW X5: Technology and Intelligence
Keeping your family in touch with their favorite entertainment and technology features is of the utmost importance during long road trips. And with the cutting-edge system found within the 2018 BMW X5, you'll always stay connected to the industry's latest advancements.
From the 10.2-inch iDrive system, you'll easily access the standard navigation setup complete with 3D maps. On top of that, this system offers up 20 GB of storage for audio files so that you can pack up your SUV with all your most beloved tunes.
To make sure that you never lose sight of the quickest route to your destination, the BMW X5 includes Advanced Real Time Traffic Information, which updates your directions based on traffic and road conditions. In addition, your little ones will love added features like HD Radio™, SiriusXM®, and much more.
BMW X5 Safety
With your loved ones inside the car, it's necessary to be supported by a bevy of state-of-the-art gadgets that'll anticipate potential accidents for you. Luckily, that's exactly what you'll find inside the 2018 BMW X5.
For example, the optional Surround View system provides you with a 360-degree view of the area around your SUV so that you'll make easy work of parallel parking in the city and spotting other automobiles while backing up.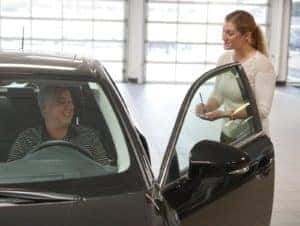 As if that weren't enough, the BMW X5 also comes equipped with the available Frontal Collision Warning with Extended Collision Mitigation to help you avoid a dangerous situation.<i
By sending visual and audible alerts when a collision is imminent, this vehicle will let you take control of the situation or actively apply the brakes when corrective action isn't employed. With this tool, everyone in your car will remain protected.</i
Test Drive Your 2018 BMW X5!
At BMW of Annapolis, we strive to supply every driver of Annapolis, Highland Beach, and Hillsmere Shores with a vehicle capable of carrying you along every new expedition. And with the 2018 BMW X5, your jaunt through town will never have been more exciting.
Why not get your hands on the aggressive influence of this SUV as soon as possible? Contact our showroom or schedule your test drive today!