2018 BMW 440i Review
Speed is the name of your game. So, when you want to fly down the roads of Annapolis, Highland Beach, and Hillsmere Shores, don't let an underpowered engine stand in your way. Instead opt for the 2018 BMW 440i.
With this adept speedster, you'll be armed with all the technology, strength, and comfort to soar past every spine-tingling curve on those thrilling backroads. And even if you're just driving to work, you'll be kept engaged during every second you spend in this luxurious vehicle.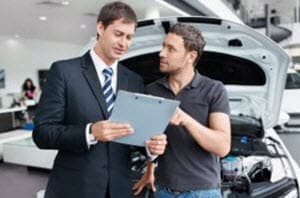 Let's dive into the details of this aggressive automobile by checking out this 2018 BMW 440i review created by BMW of Annapolis. Once you've had a chance to scope out this asphalt-assaulting road warrior, you'll be dying for a seat behind the wheel.
BMW 440i Specs
Hiding underneath the sleek hood of the BMW 440i lies an engine that's always ready to pounce onto the road. With this 3.0L turbo motor, your vehicle will surge forward with 320 horsepower and 330 lb-ft of torque. That way, nothing will come between you and a jaw-dropping ride.
With a car this forceful, you've got to be equipped with lots of ways to harness all that power. Luckily, BMW 440i features Driving Dynamics Control that offers up driving modes, such as ECO PRO, COMFORT, SPORT, and SPORT+. With this convenient tool, you can adapt the driving style of your automobile to suit your mood.
On top of that, your car will seamlessly shift between gears with the 8-speed Automatic transmission. But if you'd prefer a more agile feel, this BMW sedan will quic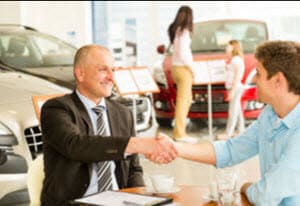 kly switch to Manual shift mode that comes with a selection of wheel-mounted paddle shifters so that you'll govern your path any way you want.
2018 BMW 440i Technology and Intelligence
While you're dominating every mile of the road, it's essential to be outfitted with a system that easily connects you to all your favorite entertainment and information.
The 2018 BMW 440i provides standard 6.5-inch touchscreen with Bluetooth®, HD Radio™, SiriusXM®, and much more. Also available in this lush sedan is an 8.8-inch navigation display that provides a path to your destination.
As if that weren't enough, available wireless charging allows you to quickly restore the battery of your smartphone while the optional Wi-Fi hotspot lets you connect to the Internet, even in the most remote locations. With this gadget, you'll never be without access to your most beloved videos, TV shows, movies, and anything else.
BMW 440i Interior
You can't think about a vehicle as luxurious as the 2018 BMW 440i without considering the vast array of lush materials included in the cabin. And this sedan certainly doesn't disappoint.
While you're relaxing in the soothing comfort of the 10-way sport seats, you'll have a clear view of the convenient Head-Up Display. By projecting crucial information about your car onto the windshield at eye-level, you'll stay in the know about your navigation directions, music choice, and lots more.
Plus, each finely-crafted appointment in this automobile will be highlighted by the standard BMW Ambient Lighting feature. With a selection of unique colors, you can personalize your BMW 440i interior with your preferred hue. That way, you'll truly feel at home while driving along the highway.
Test Drive the 2018 BMW 440i!
At BMW of Annapolis, nothing gets us more excited than when we see our customers heading down the streets of Annapolis, Highland Beach, and Hillsmere Shores in the driver's seat of an impressive BMW.
And when equipped with the 2018 BMW 440i specs, you'll have all the industry's most advanced technologies, power, and appointments to revel in every moment you spend in your vehicle.
Don't hesitate to get a closer look at the details of this legendary speed racer. Instead, stop by our showroom or contact us to schedule your test drive today!