2018 BMW 340i Review
Who says that you shouldn't have fun on your commutes to and from work? So, while everyone else is trudging along the highways of Annapolis, Highland Beach, and Hillsmere Shores, get yourself equipped with the electrifying performance, technology, and luxury of the 2018 BMW 340i.
Let's discover more about the legendary status of this sporty sedan by checking out this 2018 BMW 340i review created by BMW of Annapolis. Once you scope out the specifications of this remarkable speed demon, you'll be craving a spot in the commander's seat.
2018 BMW 340i Specs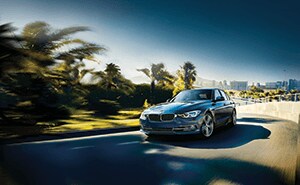 When you're ready to push the pedal to the metal, you shouldn't be met with hesitation by your engine. Luckily, the 2018 BMW 340i arms you with a 3.0L motor that leads the pack with 320 horsepower and 330 lb-ft of torque.
And for even more bragging rights, make sure to tell your friends about your sedan's ability to reach 60 MPH in a mere 4.8 seconds. With those numbers, no one will dare challenge you to a race along the highway.
The BMW 340i also includes a way to customize every move you make on the road with the standard Driving Dynamics system. With settings like ECO PRO, COMFORT, SPORT, and SPORT+, you'll adapt the feel of your ride to suit your mood with the touch of a button.
Technology and Innovation
While you're busy dominating the curves of the highway, it's important to be equipped with lots of ways to connect to your favorite tunes.
Tucked into the luxurious cabin of the 2018 BMW 340i sits a responsive 6.5-inch iDrive display with access to gadgets like HD Radio™, SiriusXM®, Bluetooth®, and much more.
On top of that, this sedan also helps you stay in touch with the Internet and your email thanks to the optional Wi-Fi hotspot.
That way, you can respond to your clients even when travelling in remote locations. And if you're looking to refresh your phone's battery, the available wireless charging port allows you to do exactly that.
To keep an eye on crucial information about your drive, the optional Head-Up Display projects details like your speed, navigation directions, safety warnings, and more at eye-level onto your windshield. With this tool, you can easily glance at your upcoming turn without moving your eyes away from the road.
BMW 340i Interior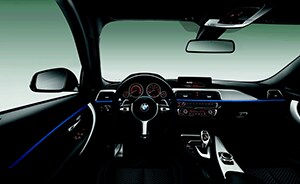 Your automobile should pull out all the stops to keep your soothed during your drive. The new BMW 340i comes furnished with appointments that allow you to unwind after a long day on the job.
For example, the Advanced Key & Vehicle Memory control automatically adjusts the interior of your car to your most recently used settings. That way, you won't have to fiddle with the controls every time you sit behind the wheel.
Plus, this sedan offers up standard 14-way power-adjustable seats featuring lumbar support and side bolsters. By providing a way for you to personalize the position of your chair to fit your proportions, this device helps to create an interior that's even more accommodating.
Review the 2018 BMW 340i in Person
At BMW of Annapolis, we believe that the vehicle you drive along the roads of Annapolis, Highland Beach, and Hillsmere Shores should be just as high-achieving as you are. And with the 2018 BMW 340i as your commuting companion, you'll never question your car's ability to handle any obstacle thrown your way.
Don't wait around for this impressive sedan to fly away from our dealership. Stop by our showroom to review the 2018 BMW 340i in person or contact us schedule your test drive today!
Learn more about the BMW 3 Series in this comparison between the Mercedes C-Class – Click here!